Shoumaila Haider Message
How does it work ?
Are you looking to post your Legal Question? Now it's very simple, just post your question and get immediate advice from experienced and best Askwakeel Lawyers in your area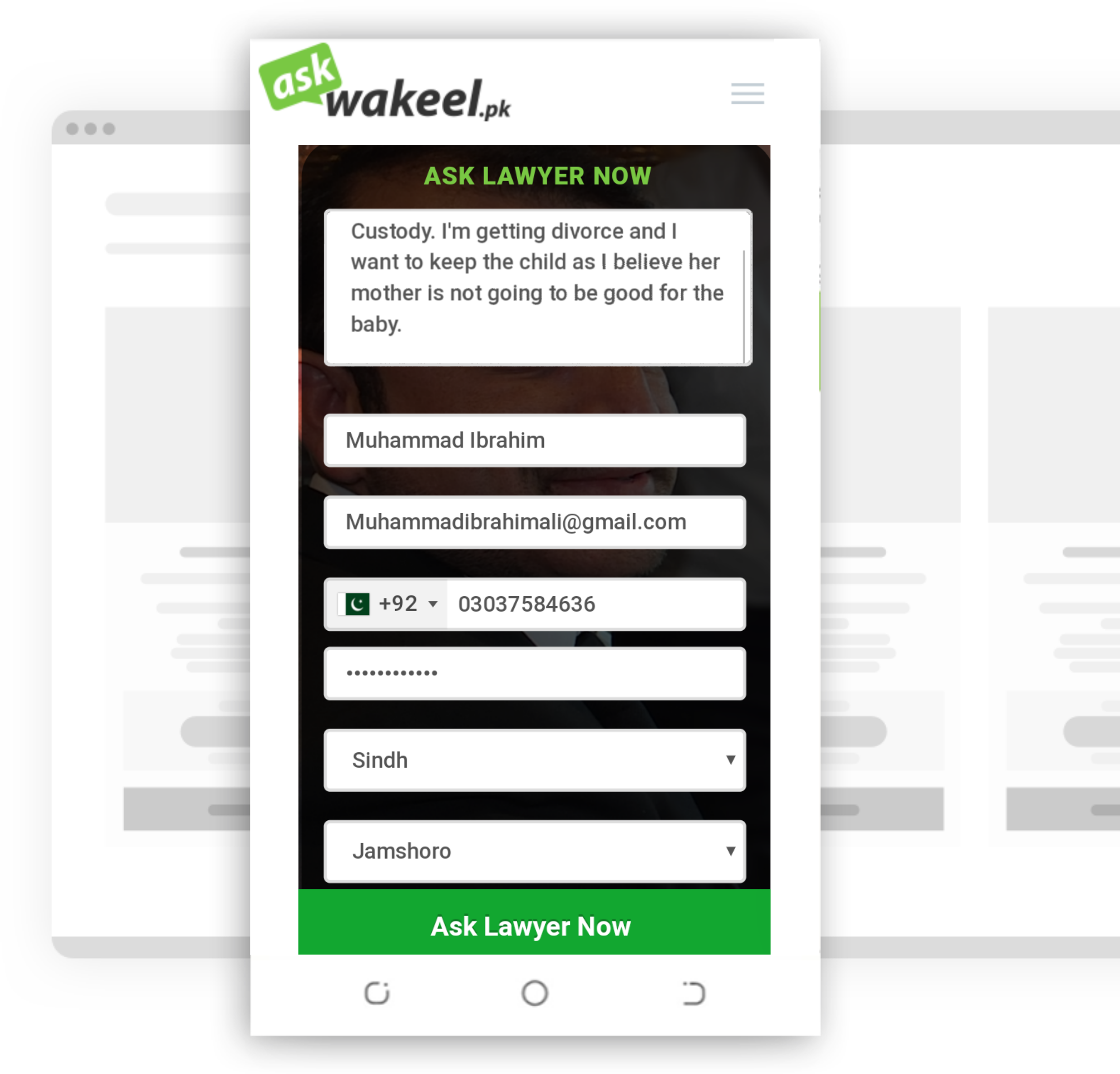 Ask your legal question. Write down your facts briefly so the lawyer can pick up important information and give you clear response! Great work!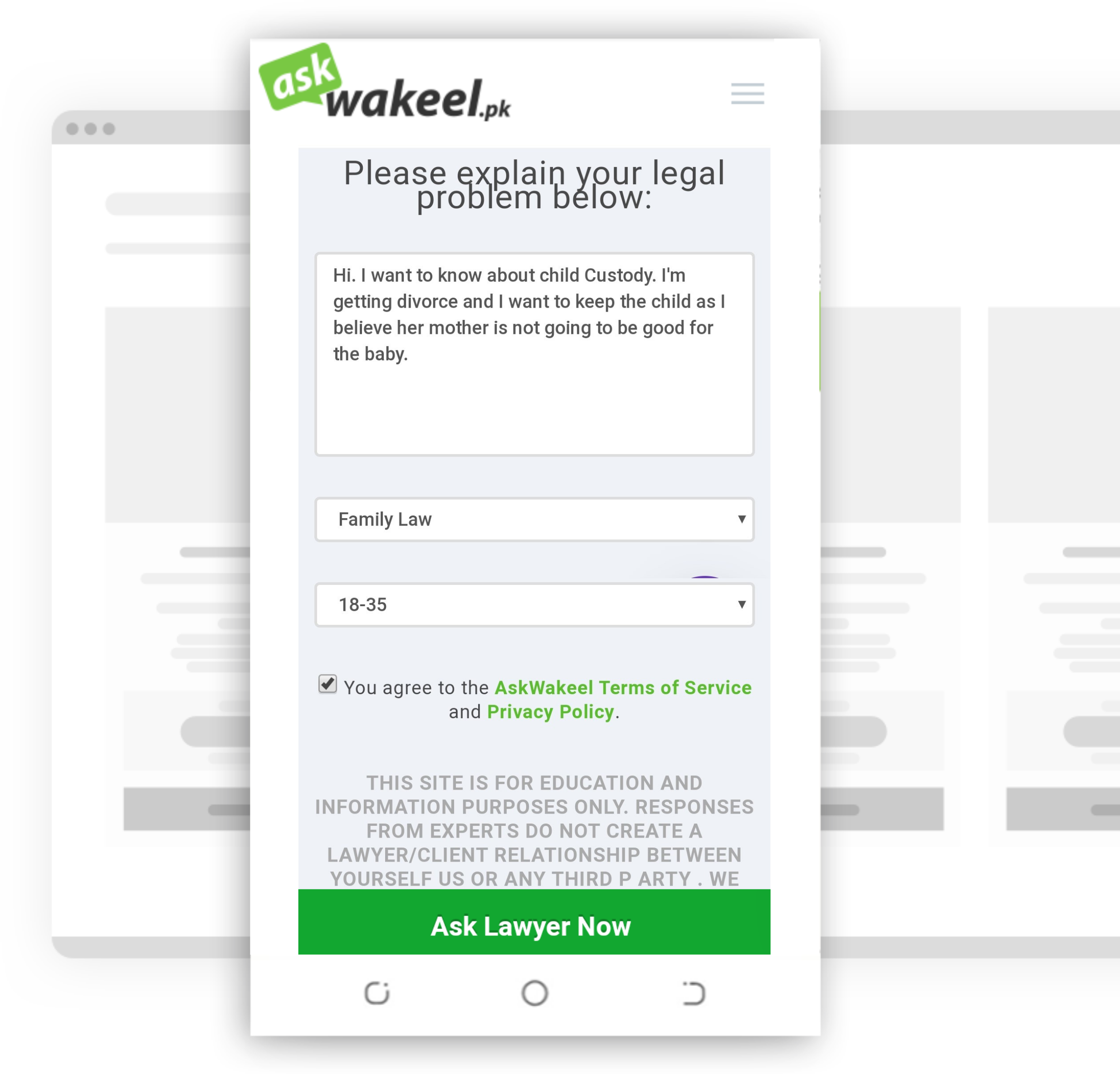 Your question is pending and waiting for lawyer to reply! Almost there!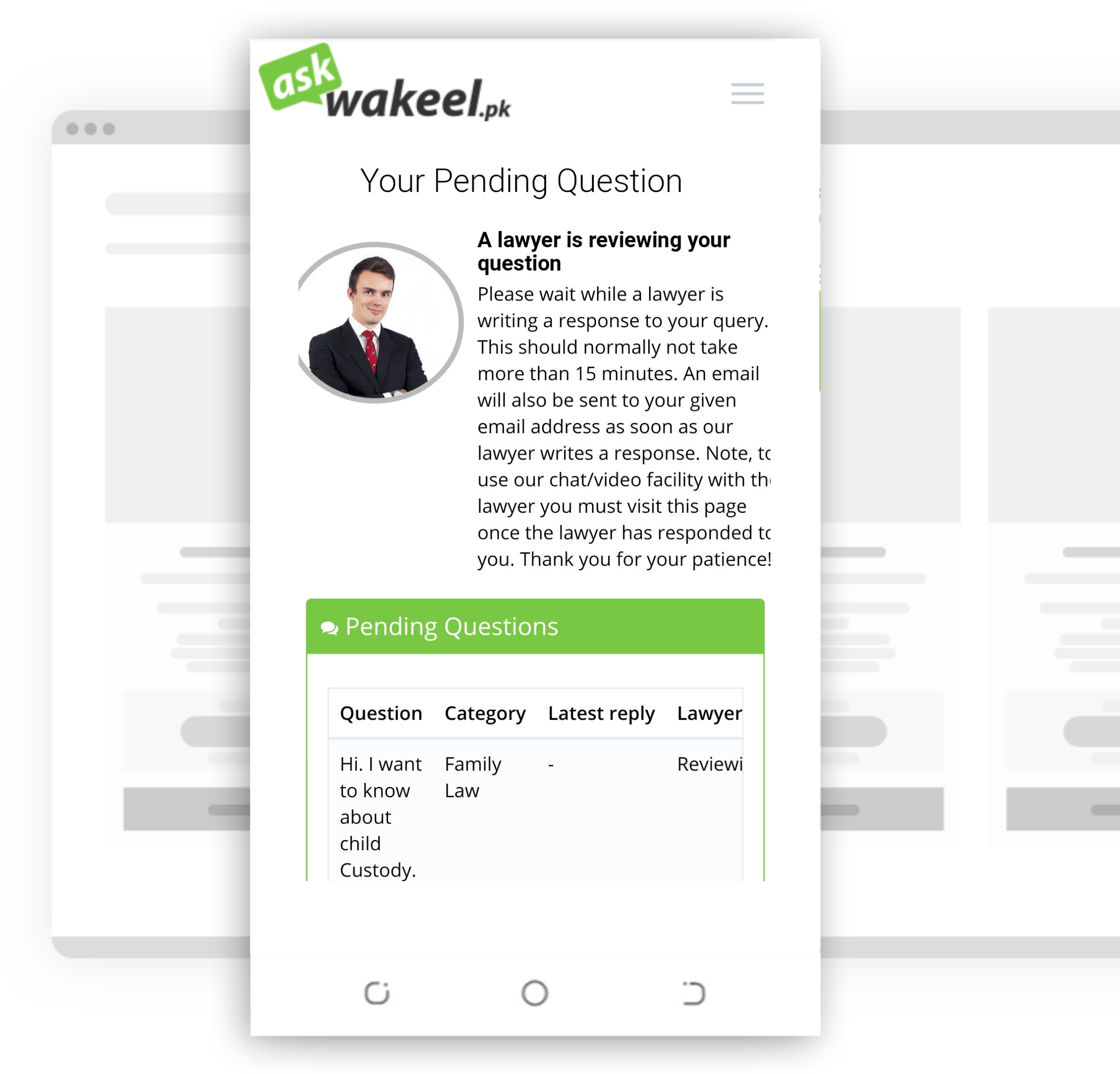 Great! The lawyer has responded. Now arrange online video/audio meeting to discuss in detail. Dont worry about payments, its all online and fees are simple and easy to understand! Good Luck!